Over the last five days, I've been in the Netherlands at the OHM Festival with 3500 hackers, makers and like-minded activists to hack together, learn from one another and try to understand the various perspectives that make up Hacker Culture. I went with a couple colleagues from the MDN to run a few workshops and get a feel for this specific event. During that time, I talked with a lot of people, made a few friends and learned some things about myself, my work and how we affect things around us.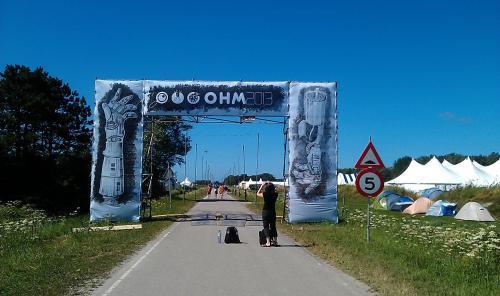 I'm going to bullet and summarize a little, so that you feel inspired to read Part 2.
Thursday Timeline:
Went to "Programming is terrible—Lessons learned from a life wasted" After which, I went looking for the cofounder of Code Club whom I met in London a few months ago. She wasn't there, but I met the other cofounder, Linda, for a brief moment. I introduced myself, mentioned Mozilla and Webmaker and she said "Oh yeah, we're big fans, but in 80% of the schools we service, there's no Internet, so online tools are impossible for us to use."
First Webmaker + MDN workshop, scheduled at the same time as Thomas Drake and Jesselyn Radack's talk, Enemy of the State (which I would have also attended, had our workshop not been at the same time).

A few Mozilla fans showed up and after we got them started, they spent the time helping one another make things in Thimble. Unfortunately, a couple people became frustrated and packed in in as Persona constantly kicked them out while they were trying to make. This bug is really, really serious on the ground.
Ali and Janet talked about Firefox OS, the MDN and Mozilla in general with another few people who were less interested in making (at the moment anyway) and more interested in understanding our mission and values. The others made stuff like this.

Later, I attended part of the Evolution, Memory, Sex, Computers talk and smiled big when the speaker mentioned that it was "quite likely" that the half-assed theory I wrote up here (the FIRST post I ever stuck on Zythepsary) is true
Friday Timeline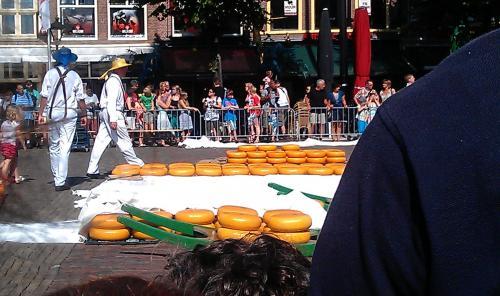 On Friday, we decided to head to the festival a bit later in the day, both because we wanted to see some cheese (Alkmaar is the cheese capital of Holland, apparently), and because we wanted to have the energy to stay later, which meant not being in the sun all day.
Friday's workshop was well attended. Lots of people came because they wanted to learn how to #teachtheweb to others, how to make their own webpage or just what Mozilla is doing in education. The 2 hour session was highly focused on making and peer learning, and by the end of it I had a stack of post-it notes with bugs to file. Including:
(Side note: today as I was sifting through said post-its, I couldn't reproduce everything and some of them I just flat out couldn't remember what I had meant).
At the end of this session, I asked this attendee what he thought of learning collaboratively and he said "I spent half the session teaching that other guy in CSS, and it was so much fun."
After the workshop, Ali and Janet went to see some talks they were interested in, and I ran into a hacker Michelle connected me with via Twitter. Which takes us to Part 2 of Laura's adventures in Holland.