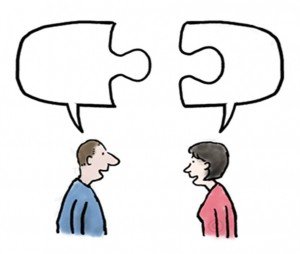 In December I ran the first community call focusing on Story as a theory of change. We talk about the power of story, the new story of Greenpeace and use stories to fuel our work. Last week, we had our second call.
This month, I did a better job of promoting the call. We had a wide variety of people and perspectives. There were people from human resources, IT, management and engagement as well as campaigners. We are deepening the perception of Greenpeace and using story to position our work, so it is helpful to have such a range.
It's exciting to have people from across Greenpeace in our community call. The more perspectives, the more inclusive and thoughtful our initiatives and discussions become. People begin to understand Greenpeace wanting to inspire a positive, productive relationship with nature. We cannot "conquer" nature to survive, we have to work in harmony with it. After all, we're part of nature too.
People have said things like
"I used to know what Greenpeace was for, but now I'm confused."
In the UK, people think Greenpeace is as a an "anti-nuclear organization". In North America, Greenpeace
"gets people to chain themselves to trees".
Greenpeace ships are well known, we're strong in policy discussions, and research shows that people believe Greenpeace is more violent and aggressive than it actually is. Greenpeace believes in non-violent, direct action. We want to shift these and other perceptions through storytelling.
We have another place where storytelling needs to improve. Internally people think of the Greenpeace story and the 7 Shifts as "comms tools". They don't mean anything. We haven't done a good job of spreading the story or the 7 shifts. That has to change.
We all put blinders on sometimes. We focus in on the things that affect us. We don't always look for ways to integrate other people's work. This Story Community call is a way to pull silos down. When we talked about how to get better about spreading the story, the HR representative said,
"I would like to include the 7 shifts in Employer Branding project".
A senior manager said,
"I can help us all use more formal channels – i.e. on the agenda of a programme directors meeting".
A media manager said,
"Letting this out of the box by blogging really helps".
A mobilization specialist said,
"If we want the 7 shifts to fly, we need people from NROs on these calls."
So there you have it. We need MOAR perspectives, more discussion, more examples, more thinking to use "story" as a theory of change. Since we need MOAR, we decided that it would be best to have this community call more often. Starting in February, we'll be having this call every other week. Keep your eye on our Community Call wiki page for updated agendas and schedule! You can also read the full notes from our January call.