Yesterday, we had another Webmaker Mentor Community call, and it was a great one. WARNING: this post has too many GIFs.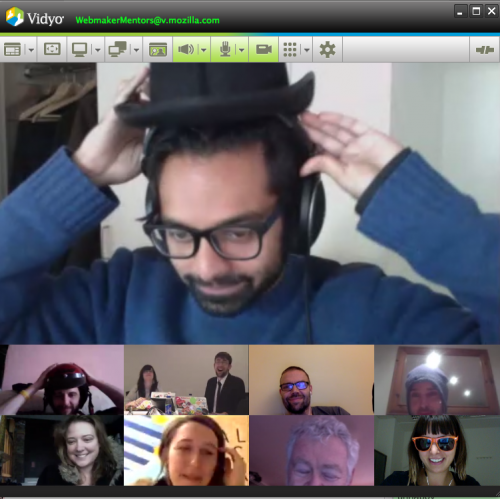 As per usual, we kicked things off with some silent ether padding. The first prompt, stolen at the funeral of the Webmaker Community call, was a collection of interesting stuff people have seen on the web lately. Here are a few, check out the pad for more!
Reflection on 2013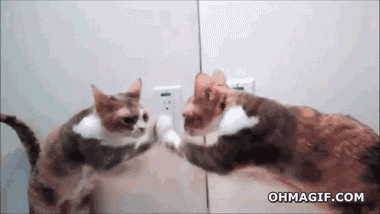 Next we wrote about what 2013 had brought us, our top experiences, learnings, etc. The biggest joys for many on the call were Training Days, the Teach the Web MOOC and MozFest. Other folks liked trying out some of our activities for the first time, hanging out on HOMAGO and seeing their own coding progress.
Vision for 2014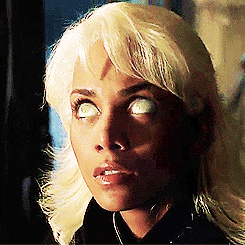 After spending some time reflecting, we silent ether padded and then talked about what we're excited about coming up in 2014. We talked about the biggest opportunities to teach the web and how each of us wants to grow, personally and as a community. Here are just a few:
Next year libraries from Stockholm to Thessaloniki to NYC will be bustling
Women in Asia are going to have the chance to attend Mozilla's Sweet 16 birthday party
Youth will become curriculum developers for other youth
Engineering activities will be documented with Thimble makes
#Teachtheweb will be coming to the School of Education at an unspecified university in Pittsburg
Seniors in Vancouver will get creative as amazing mentors reach out to help folks overcome their fears of new technologies
There are more aspirations in the Etherpad, suffice to say – this community is rad.
Welcome!
During the Vision silent ether padding, we realized that we had forgotten to say hi to the folks on the call that were experiencing it for the first time. So we took a few minutes to say hi to Åke, Heather, and Thomas. Åke is looking to introduce Mozilla to libraries in Sweden and is working on a Teaching Kit to help him do so, Heather is working to teachtheweb to future teachers, and Thomas was looking into helping his daughter, a senior in high school, level up her web skills. So excited you all are here!
Blocker in 2014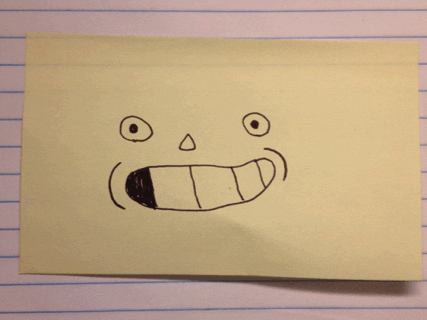 There's only 1: Fear. Fear from parents, admins, teachers that the Web is dangerous. This one pops up quite frequently when you're working "out there" in the real world. People don't understand openness or the Web, that's why we have to continue to evangelize, #teachtheweb and change hearts and minds – sometimes one at a time.
Other Ideas
People are hoping that our tutorial feature levels up and that we make even more interactive videos with Popcorn. A couple other folks are hoping that in 2014 we find capacity to make more advanced levels of curriculum (e.g. For more advanced webmakers).
Webmaker School Club
A longstanding (and amazing) community member, Emma Irwin ran some hack jams during the 2011 Summer of Code. She got great response, but it was really hard to recruit kids. She felt she would have a bigger effect if she worked with schools, so she submitted a proposal and was instantly turned down. But she didn't give up, she kept pushing for her idea. Now Emma is teaching 28 kids for a short class two days a week. She's building curriculum, teaching kids about Privacy and Security and making, making, making. Check out this amazing project and follow how her classes are doing.
Hour of Code
Next week is Computer Science Education Week's Hour of Code, so we talked about this too. You can read all about how we'll participate, and get involved here.
Helsinki Learning Festival
It's always great to end up at the same events and spread the Mozilla love as a community, so I mentioned that next year, Mozilla will be attending the Helsinki Learning Festival. It's in April, and I figured the earlier people know about it, the easier it is to plan. If you're wanting to go, let me know – we can hack on proposals or at least #teachtheweb together!
Webmaker Working Groups
In the new year, the Webmaker team will be setting up some standing, cross-team working groups whose leadership will help refresh and manage the continued health of key Webmaker features, starting with templates and galleries. Community members who want to contribute will play an essential behind-the-scenes role to help tackle some of Webmaker's most  interesting design challenges. More info, and signup here.
Mentor Calls and the Future!
We love this call, and we want to make it better for everyone. Take 10 seconds (that's all it takes, really) and give us a little feedback on the Community Call YOU want.
See you on Dec. 19th, and by the way, we'll likely have these awesome calls more often in the new year.
Related articles