Walking into the Red Hat Tower in Raleigh, North Carolina, I was feeling particularly upbeat. For over a year, I've been writing about open organizations on Opensource.com and serving as an Ambassador for the Open Organization. I was about to meet "my editor", with whom I have a hilarious backchannel and a number of other people I have been meeting with virtually. While I was over-the-moon excited to meet these people IRL, I was going into this meeting with a purpose.
That purpose was to have a deeper discussion about what an open organization is and what our community is about. As an Open Evangelist or Community Building Expert or Open Educator or Engagement Advisor or whatever terminology helps people understand what exactly I do out here in the world, it's my job to understand individuals and communities and help them implement processes and behaviors that support decentralized leadership and openness. I want to start to pick apart the semantics that make it hard for organizations in transition to see themselves as part of the "Open Movement". I advocate for a more inclusive understanding, find ways to translate for context, and I help non-profits, social justice orgs and other types of "non-techie" communities see what they have in common with open sourcers.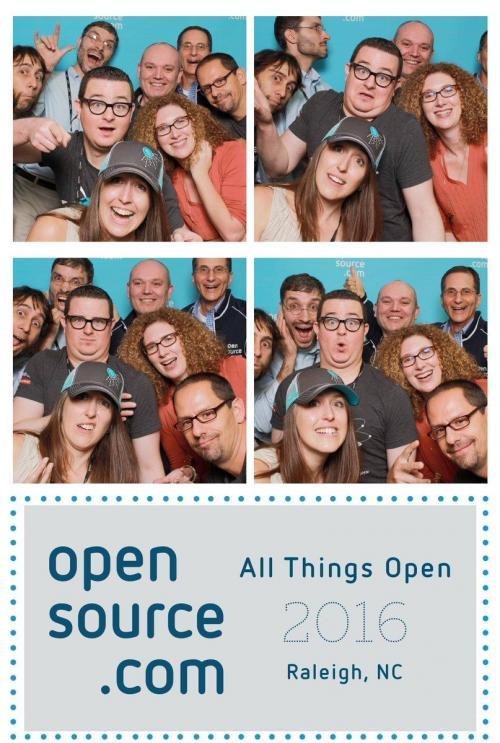 We started to have that conversation, and it made me feel like the work is only beginning.
For the past few months, I've been wondering how to reconnect to the conversation of, as Brook Manville put it, "Fostering a Movement towards Open". Although everything I do revolves around this conversation, lately I've been distracted. Greenpeace is massive and my influence and evangelism, sometimes, feels like a drop in the bucket. At All Things Open I was given that reconnection I was looking for. It's always good to feel reinvigorated, and I can't send enough virtual love to the Opensource.com community for the support they've shown.
During my first day of meetings at Red Hat Tower, a group of moderators and contributors to Opensource.com joined the Open Org Ambassadors to speak with Red Hat CEO Jim Whitehurst. At some point in the conversation, I had the opportunity to speak about the transitions happening inside of Greenpeace. This conversation highlighted the need for open source communities to reach outside the tech world. Our style of working empowers people. One of the things Jim said that is echoed often inside of Greenpeace is that there isn't one organization that can solve some of the global problems we're facing. We have to work together, and open practices make that easier.
At All Things Open, I was invited to talk about how I'm modeling open practices at Greenpeace. This gave me an opportunity to construct some thinking around how I advocate for openness in whatever community I happen to be a part of. Along with Community Guru Jono Bacon, Chief of People at Red Hat Delissa Alexander and Principal Employment Branding + Communications Specialist Rebecca Fernandez, I spoke on a panel about making decisions in community. We talked about leadership development, diversity and much, much more to a packed room.
The next day I spoke about the squishy human stuff that goes into designing projects and communities for participation. My slides and notes are here, but I was pleased to go off the rails when people in the audience decided to get involved and have a conversation with me. We had an honest conversation about what it's like to be the open tyrant in the room. I've learned a lot through the Planet 4 project, and sharing some of the insights I've gleaned from my team (who are, by the way, using open methodologies even when it's hard) made this session unique and valuable to others.
So, yeah, that's a little of what I was doing at All Things Open recently. Obviously this reflection is brief. I did all the things I said I was going to do, and I was beyond pleased to see how the Opensource.com community supports and encourages one another. I'm looking forward to the work we have to do together, let's go!