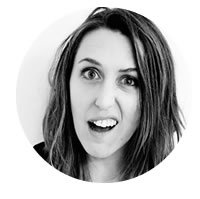 Thanks for finding me. I'm a multimedia generalist. An open strategist. A facilitator. An educational specialist. An intellectual multipod. I'm a lot of things. I create bridges where community, technology and learning meet up.
I work with Greenpeace quite a bit. I spent over 5 years at Mozilla. I am a founding member of the We Are Open Co-op. I've failed at a start-up and succeeded at earning a Masters in Media & Education. I write books and make stuff.
I'm a thinker and a maker. I teach, speak, collaborate, make and write to help organizations with digital transformation, leadership development, curriculum and open strategies. I work to build healthy, open communities and am an Ambassador for Opensource.com. Find out more about what I do or just get in touch!